Spoiler alert!

This article contains spoilers from Season 1B (unreleased in Canada) and/or Season 2. If you don't want to learn what happens, do not read on.
The Dance Program is a program at Keaton School of the Arts that focuses on dance, students taking classes that relate to different styles of dancing, such as ballet. Students may have a concentration in one style of dance. Ms. Helsweel, and formerly Ms. Maria, is a teacher in the Dance Program.
Known Students in the Dance Program
The following students are in the Dance Program: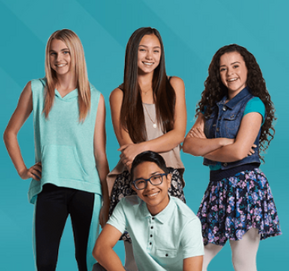 Grade 9
Grade 10
Grade 11
Grade 12
Teachers
In the Dance Program, out of the ballet students, a few students are chosen as the "best dancers" and are called Primas. The following students are known Primas:
Current
Former
Ad blocker interference detected!
Wikia is a free-to-use site that makes money from advertising. We have a modified experience for viewers using ad blockers

Wikia is not accessible if you've made further modifications. Remove the custom ad blocker rule(s) and the page will load as expected.